CD Foundation is summarizing several key talks from cdCon 2022, held June 7-8, 2022, in Austin, Texas. Full video recordings of all talks are available.
Fatih Degirmenci, General Manager, Continuous Delivery Foundation, gave the Welcome & Opening Remarks at cdCon 2022 in Austin, Texas.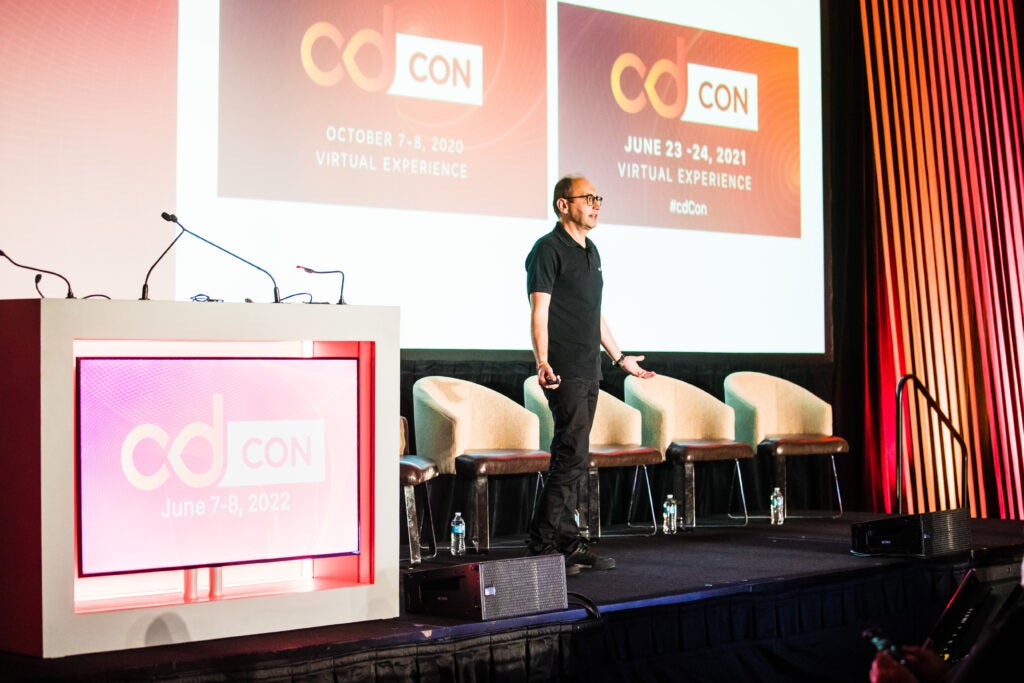 Fatih began the presentation by thanking this year's sponsors for their support. He then followed with a short introduction to the CD Foundation and invited the audience to check it out. Afterward, Fatih gave a welcome to several new members joining the CD Foundation including Aspen Mesh, Spacelift, Cloudsmith, StackHawk, tenable, and Testlio. He then highlights the CDF Landscape and invites the audience to view the current projects and also mentions members to add their own projects to the landscape.
Fatih also introduced two new projects of the CD Foundation, Shipwright, a framework for building reliable, secure, and efficient container images. The second project is CDEvents, a common specification for continuous delivery built on top of CloudEvents. Original CDEvents announcement here.
Afterward, Fatih talked about the CDF and supply chain, giving some background information on some projects in the pipeline, he also shared the second keynote by Brian Behlendorf on Open Source Security Foundation. Fatih then transitioned to sharing some of the CD best practices for members to learn and develop. Fatih then closed his keynote by sharing the State of the CD Report, available for download, and thanking the audience.
Watch the full keynote presentation ⬇️
Main Sections
More Resources