We are hosting the Continuous Delivery Summit, co-located event to KubeCon + CloudNativeCon North America 2022. The one-day event will take place on October 25, 2022 from 9:00-17:00 in Detroit, Michigan, US.
We are happy to announce that the CD Summit program is now live!
The summit contains sessions from the CDF project maintainers and contributors around what their projects are doing to improve the state of CD as well as sessions from CD practitioners around key topics such as interoperability and software supply chain.
We are also excited to host a CDF Project Maintainers' Panel where maintainers of several CDF projects discuss what they are doing to help address the needs and challenges of their users, what their projects are up to and how they are collaborating on transforming the Continuous Delivery.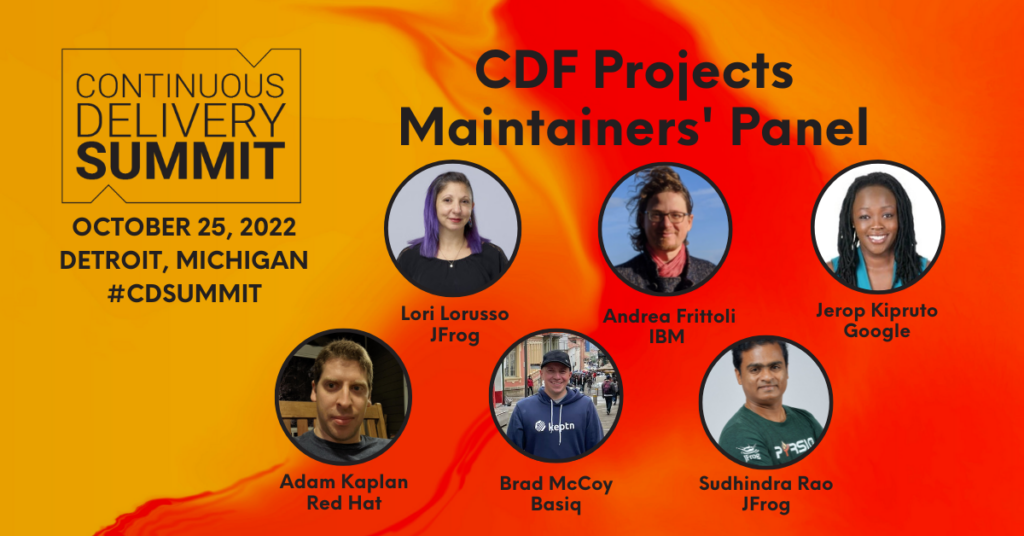 Program Committee
Thank you to our program committee for making this possible and putting a great program together.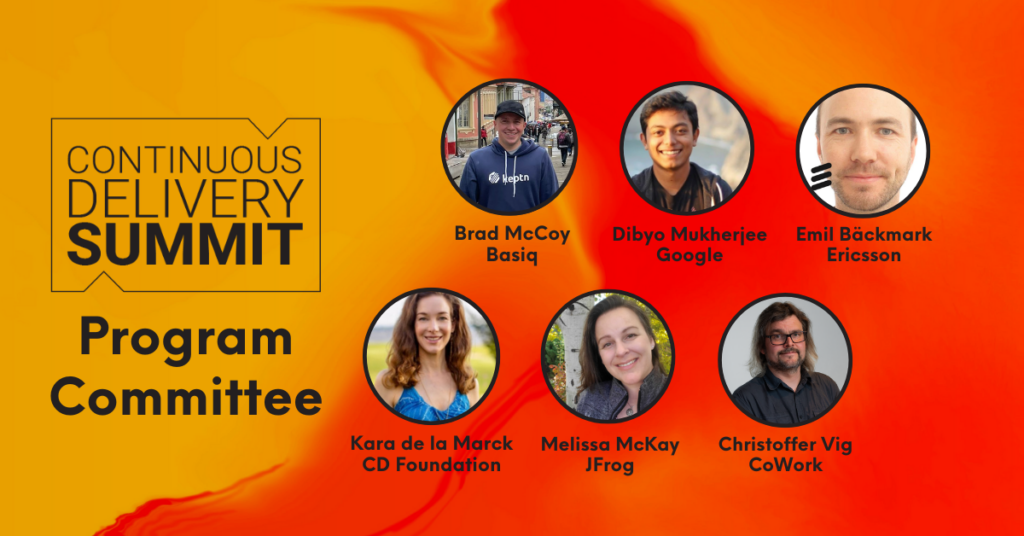 Brad McCoy, Basiq
Christoffer Vig, CoWork
Dibyo Mukherjee, Google
Emil Bäckmark, Ericsson
Kara de la Marck, CD Foundation
Melissa McKay, JFrog
Thank you to our Sponsors
And of course, thank you to our sponsors for making this event possible!
Diamond

Platinum

Gold