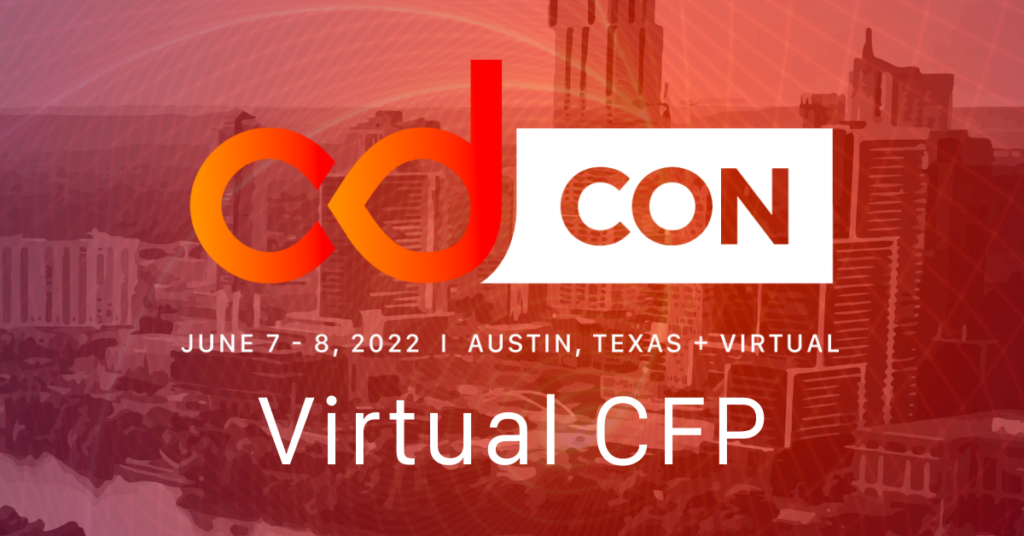 We are pleased to announce a brand new virtual track taking place at cdCon, June 7-8, 2022.
Virtual track sessions will be either 10-minute lightning talks or 30-minutes long talks, including live Q&A from the speaker, and will stream to attendees both in-person and online. All virtual sessions will be included in the full cdCon program.
Important Dates
March 22, 2022: Virtual Call for Papers Opens
April 4, 2022: at 11:59 PM PT: Call for Papers Closes
April 19, 2022: Speakers Notified
April 21, 2022: Virtual Schedule Announced
Previous CFP Talk Submissions
⚠️ If you already submitted a talk to the previous CFP, please note:
Speaker notifications will be announced the week of March 28
The schedule will be announced the week of April 4
If your talk is declined, you will be automatically enrolled in the Virtual CFP, unless you manually decline by emailing Jennifer Crowley. 
You are welcome to submit a new talk, though please do not resubmit your original talk.
Registration
Join us in person in Austin, or attend virtually! Learn more and register here.
(Read: The Linux Foundation's Statement Against Texas Discrimination)