You may not know, but the CDF blog is full of informative content published every week, sometimes every day of the week! 
Here are the top 5 posts (by page views):
Blog Stats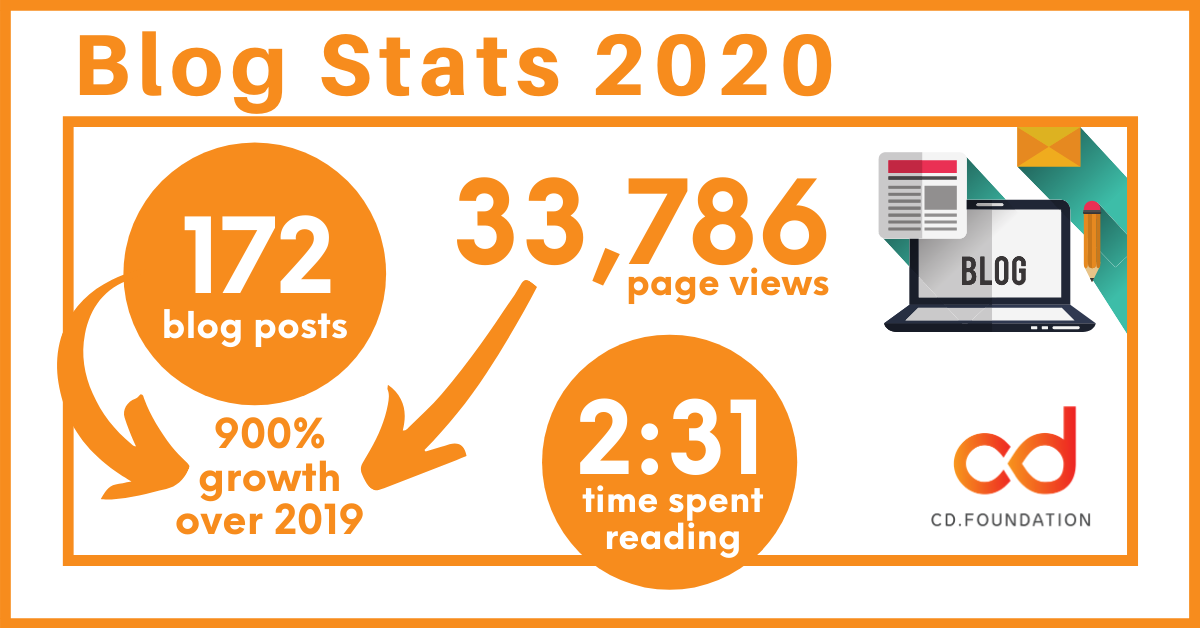 Both the number of blog posts and page views have grown by over 900% from 2019 to 2020.
172 blog posts published (16 in 2019)

Number of page views

33,786 views total page views (3,392 in 2019)

29,708 unique page views (2,950 in 2019)

2:31 average time spent on the page (1:20 in 2019)
Contribute to the blog in 2021
I became the CDF blog and Newsletter editor this summer. One of my favorite things is receiving fresh new content to publish and promote (and I'm always looking for new content). So don't be a stranger, if you're unsure about what we accept, read the content guidelines. 
Reach out and submit your continuous-delivery-related post or ask me questions on Twitter @roxannejoncas 
See you in the new year! 🎉
Roxanne Joncas