The CDF found immense value in participating in industry events this 2020. Unfortunately, 2020 recreated industry events by going virtual. This presented many challenges for everyone that relies on such events to connect and grow. Of course, the biggest disappointment of all was not getting to socialize and network in person. Life definitely handed us some sour lemons this year, but I have to say that the CDF definitely made some sweet lemonade with them. 
The great thing about virtual events, as we could come to realize, is that they are accessible to everyone. The reduced sponsorship costs, human resource availability, and broader global reach meant that we could grow the CDF community and make it more inclusive. 
As 2020 began I knew that we would have our work cut out for us because we're still a young organization in the CD & DevOps industry. Third-party events have allowed us to evangelize the Foundation's goals and reason for existing with the help of the growing community. This year, it was imperative that we continue the momentum from our first anniversary. From the comfort of our homes, we were able to participate in five industry events and we even got to host our own! 
A big thank you to the CDF community members and ambassadors. They were the folks on the virtual ground representing the CDF and its projects at third-party-event booths. Even though a pandemic kept us home, we're fortunate to be part of a community that resiliently created virtual spaces for us to congregate. This blog is a recap of the CD Foundation's presence and participation at the following industry events:
Events Attended by the CDF
What are SKILUp Days?
SKILUp Day – One-day micro conferences
Focused on the 'how-to', each SKILup Day conference takes a specific industry practice to examine under a microscope and highlights perspectives of the people, process, and technology aspects of IT.
These events feature experts from the industry as well as enterprise DevOps leaders. Our 2020 conferences featured speakers from Google, Scaled Agile, T-mobile, Red Hat, Cloudbees, Micro Focus, AppDynamics, GitLab, and more.
SKILup Days include all the elements you normally find at a conference, such as an expo hall with virtual sponsor booths, raffles and scavenger hunts, attendee chats and a networking lounge to interact with speakers.
Event Description – SKILUp Day: EK 2020 
This virtual SKILup Day focused on the migration to cloud-native applications, microservice architectures and containers, and Kubernetes as one of the most adopted open-source orchestration tools available today. Attendees learned tangible tips for strategies and tactical approaches from top industry experts.
CDF @ SKILUp Day: EK 2020 
The CDF sponsorship of SKILUp Day: EK 2020 featured a virtual booth and dedicated session led by CDF Governing Board, Tracy Ragan: "Kubernetes Basics and How it Morphs Your CD Pipeline."
Navigating Your Kubernetes Journey through Continuous Delivery

by Tiffany Jachja, Technical Evangelist, Harness.io

Is Kubernetes the Tool or Are You?

by Adrian Goins, Director of Community and Evangelism, Rancher Labs

Robust and Resilient Services: Kubernetes Probes

by BMK Lakshminarayanan, Solutions Architect, Bank of New Zealand, DevOps Institute Ambassador

Tech Tips for Getting Started Building Cloud-Native Java App

by Daniel Oh, Technical Marketing Manager, Red Hat, DevOps Institute Ambassador
What Do Enterprises Truly Need With Kubernetes?

by Viktor Farcic, Principal Software Delivery Strategist & Developer Advocate, Codefresh
Best Practices In Implementing Container Image Promotion Pipelines

by Baruch Sadogursky, Developer Advocacy, JFrog
Date: July 17, 2020
Event Description – SKILUp Day: CDE
As Continuous Delivery (CD) practices continue to evolve, one thing has become clear: a successful CD relies on an ecosystem of people, processes, and a wide swath of interoperable automation. This SKILup Day explored the various components of a healthy Continuous Delivery ecosystem with "how-to" knowledge from some of the industry's top influencers and subject matter experts.
CDF @ SKILUp Day: CDE
The CDF sponsorship of SKILUp Day: CDE featured a virtual booth and dedicated session led by CDF Governing Board, Tracy Ragan: "The Modern CD Landscape – A Peek into the Future of Pipelines."
A Continuous Delivery Playbook

by

Tiffany Jachja, Harness.io

Overlooked Pieces of the CD Ecosystem Puzzle

by Oscar Medina, AWS
Dates: Americas time zone June 23 – 24, 2020  (PDT) & EMEA time zone June 30 – July 1, 2020 (CET)

Event Description: swampUP 2020
This year, JFrog's annual swampUP DevOps user conference was online, making it more accessible to everyone! With two virtual events in two different time zones, swampUP Online featured two days packed with everything you need to fast forward your DevOps skills. 2020 has shown us that you can never be too prepared for the direction the world is headed, and now more than ever it is important to be fluid in development. 
The mission of this year's conferences was two-fold: educating the developer community on DevOps best practices, and practical training to better prepare for the challenges of remote work and agile teams. The stellar line up of speakers shared their knowledge on various topics to help the community "Fast Forward" their DevOps practices.
CDF @ swampUP 2020 
The CDF was a Gold Sponsor of the event with a virtual booth that helped collect over 1000 leads for the foundation!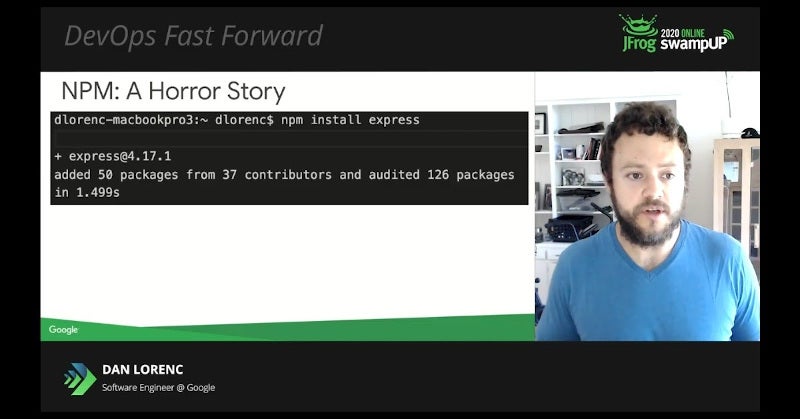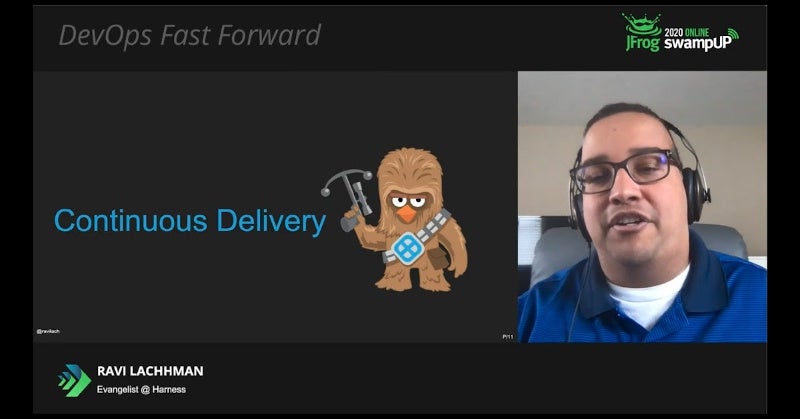 Date: September 22–24, 2020

Event Description – DevOps World 2020
DevOps World is the premier DevOps industry conference. DevOps World brought together DevOps thought leaders, IT executives, continuous delivery practitioners and the Jenkins community and ecosystem in one global event, providing attendees with the opportunity to learn, explore, network and help shape the future of software delivery.
Thousands of practitioners, developers, managers, and leaders from around the world came together to share best practices, get hands-on experience and made new connections in the industry. This event offered keynotes by industry experts, 100s of business and technical breakout sessions led by DevOps rockstars, dozens of leading organizations in the industry featured, in-depth training courses and technical workshops, and virtual networking opportunities. 
CDF @ DevOps World 
The CDF was a community sponsor of the event. This featured the CDF in 1 keynote, 1 sponsored track with 19 breakout sessions & 1 lightning talk, and 1 virtual booth that generated over 1100 leads.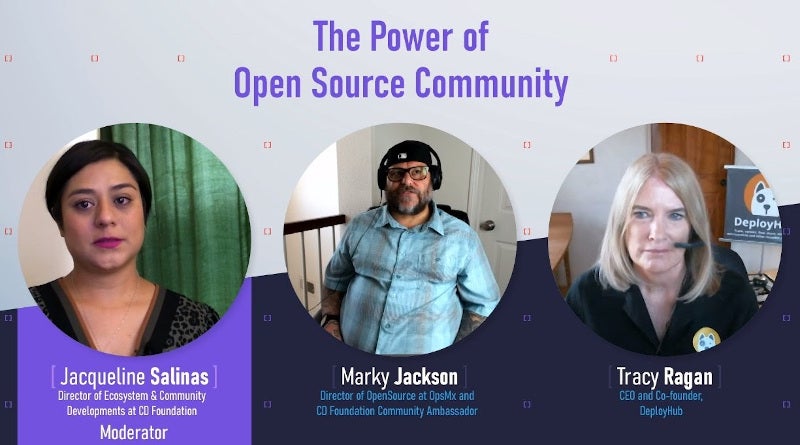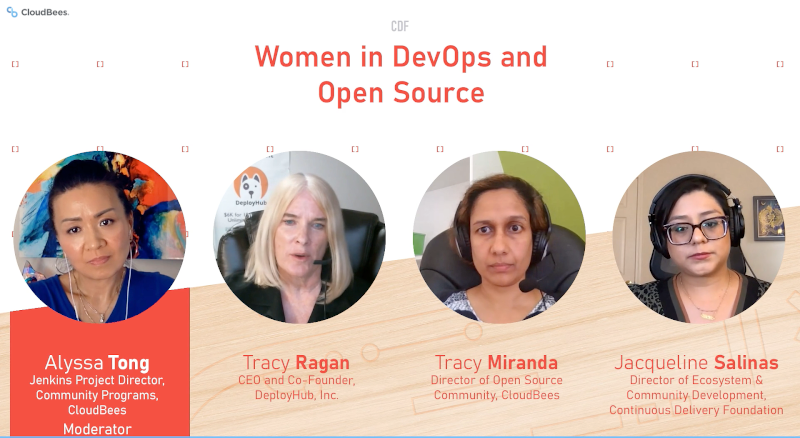 Date: November 17–20, 2020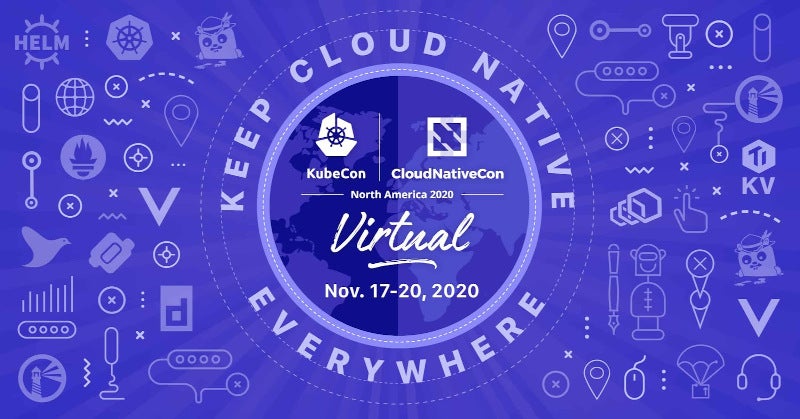 Event Description: KubeCon 2020 NA Virtual 
KubeCon 2020 was an immersive digital experience that provided interactive content, networking opportunities, and collaboration with peers. Participating in this event allowed us to gain valuable mindshare of a targeted audience while engaging with 15,000+ developers, architects, and technical leaders. This allowed us to help shape the future of the rapidly evolving cloud-native ecosystem.
The Cloud Native Computing Foundation's flagship conference gathers top technologists from leading open source and cloud-native communities in a unique virtual setting to further the education and advancement of cloud-native computing. KubeCon 2020 offered 4 days of 200+ sessions and keynotes with over 15,000+ attendees and 5,000 participating companies. 
CDF @ KubeCon 2020
The CDF was a Silver Sponsor of the event with a virtual booth that helped collect 450+ leads for the foundation!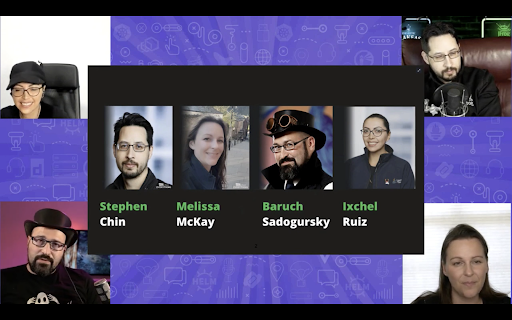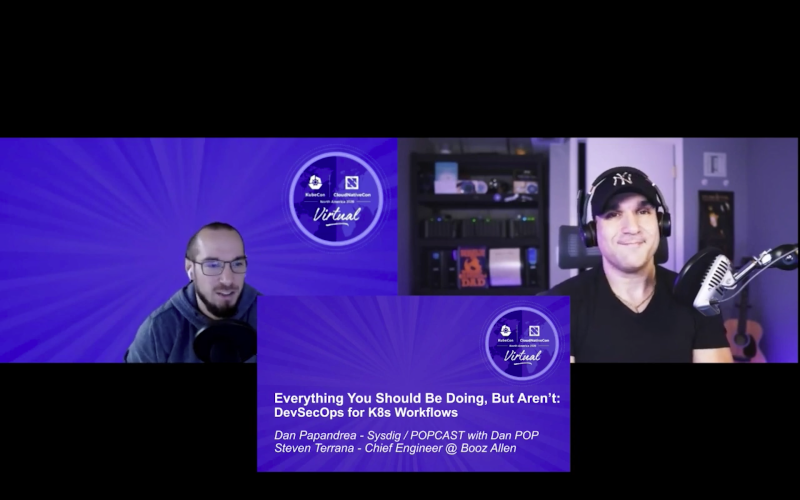 Well, we hope to see you in person soon! Yay, vaccines. 
Jacqueline