Last year on the 12th of March 2019, the Continuous Delivery Foundation was launched at the Open Source Leadership Summit. Community leaders from Spinnaker, Jenkins, Tekton and Jenkins X came together to kick off the CDF as the new home for open source collaboration in CI/CD. 
Since then we have made a lot of progress – earlier this year we produced our first annual report that showcases our efforts from our first few months. We also produced the first CD Foundation Interactive Landscape to help clarify the tools needed to adopt a fully automated CD process.
We didn't stop there! Our CI/CD meetups are now at 25,000+ members in 67 groups spread across 30 countries! There's probably a CI/CD meetup nearby you. Come participate!
We also have Special Interest Groups (SIGs) in Interoperability, Security, and Machine Learning (MLOps) as ways for people to participate in specific areas of expertise or interest.
And we've had a wide array of new members and new projects join. Membership spans a broad range of industries, international markets, and sizes of organizations. New members in the past year include Japanese Global 500 IT services provider Fujitsu, Integration Platform-as-a-Service provider Boomi, DevOps platform Cycloid, the Association of DevOps Professionals, the DevOps Institute, Global commerce leader eBay, leading global financial services firm JPMorgan Chase, and Open Source components management company Whitesource. 
These new General Members bring the membership total to 33 and join Premier Members CapitalOne, CircleCI, Cloudbees, Fujitsu, Google, Huawei, IBM, jFrog, Netflix and Salesforce in working together to make continuous delivery tools and processes as accessible and reliable as possible and grow the overall ecosystem. 
And just last month Screwdriver joined as our first incubation project. Screwdriver is a self-contained, pluggable service to help developers build, test, and continuously deliver software using the latest containerization technologies. Screwdriver was originally developed by Yahoo, now Verizon Media, as simplified interfacing for Jenkins. It was open sourced in 2016 and completely rebuilt to handle deployments at scale along with CI/CD goals.
Where are we headed? In our first year we have mapped out our 9 strategic objectives and our one year anniversary is a great way to round up how we are doing working towards them.
Drive Continuous Delivery Adoption – The CDF Interactive Landscape was one big initiative kicked off this year to help clarify the tools needed to adopt a fully automated CD process.
Cultivate Growth of Projects – With our 4 founding projects: Jenkins, Jenkins X, Spinnaker and Tekton, plus more recently Screwdriver.cd, we are constantly looking at our project growth and ways to measure and drive this such as through, speaker bureau, mentoring programs, infrastructure lab, etc.  
Foster Tool Interoperability – Aiming for tool integration, interoperability and standards is a key focus, driven by the work of the Interoperability SIG and with emerging efforts such as mapping CI/CD terminology across projects. 
Champion Diversity & Inclusion – Initiatives in this space include diversity scholarships for our events and participation in Outreachy which have allowed us to start welcoming more voices into our communities. 
Foster Community Relations – We have started soliciting priorities and working with many different communities. The Jenkins Area Meetups were contributed to CDF and expanded to CI/CD meetups and we also offer online training courses.  
Grow the membership base – We are proud to have a membership of over 30 organizations which includes end user companies, vendors, start-ups, universities and institutes. 
Create value for all members – We continue to listen to feedback from our individual and organization members. We held many events in 2019 including our popular mindshare cocktail hour as a way to stay close to the needs of our members. 
Promote security as a first class citizen – Good security is an important collaborative effort spearheaded by the Security SIG and efforts to get serious about open source security. 
Expand into emerging tech areas – One of the key area has been around MLOps – marrying DevOps with Machine learning through the efforts of our MLOps Special Interest Group.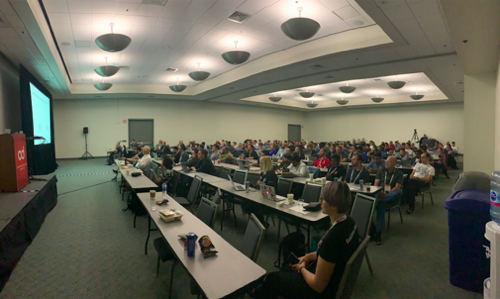 We have had a lot of work done by our community. Thank you! And we have lots more fun on the way.
To keep up-to-date, sign up for our newsletter and join us in 2020 as we continue to grow and advance CI/CD in the industry!
More CD Foundation Resources!