By Jacqueline Salinas, Director of Ecosystem & Community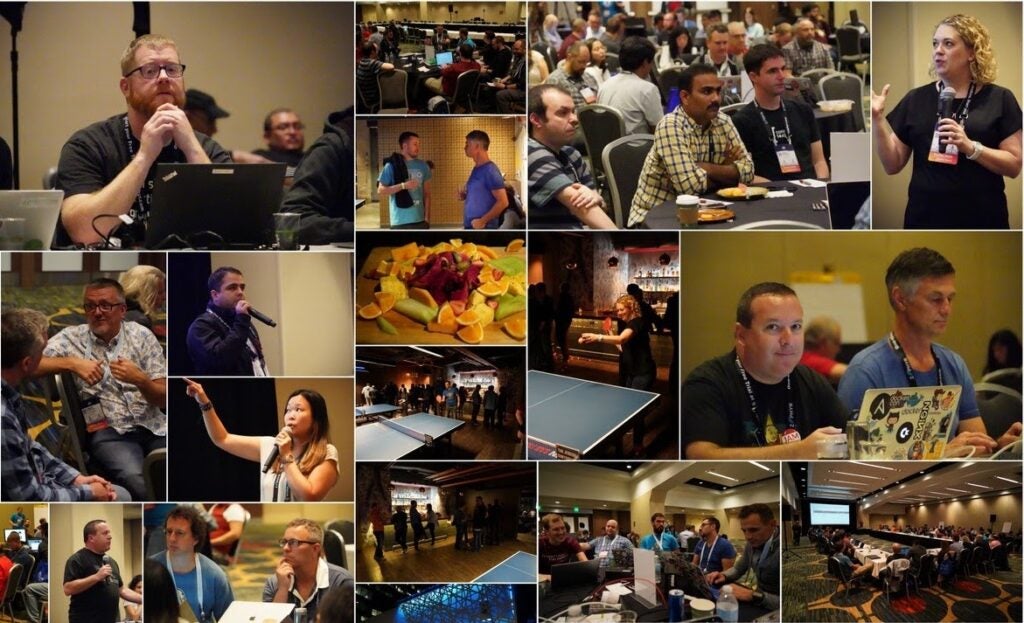 Happy New Year everyone! We are so excited to kick off 2020. We are quickly approaching our first birthday this March, which is a huge milestone for the foundation.
The CD Foundation appreciates all of the hard work and contribution from the community in 2019, without the collaboration and contributions from you it would have been very challenging to get to the end of Year 1.
As we mature and grow we want to ensure that collaborating with us is easy. We realized that we needed to have a more streamlined process for collecting & publishing content. Here's information on how to submit your blogs, case studies, PR/News, Announcements, and Meetups to the marketing folks at the CD Foundation. Let's make some magic happen this 2020!
Blogs
We get it… you don't always have the time to run a meetup or travel to a conference or summit. We encourage the community to participate in other ways such as submitting written content. We would love to hear from you. Here's how to submit your blog in 3 easy steps:
1. Select your topic and write your blog! Pro tip: Good topics are ones that the community has asked for like project milestones, project roadmap announcements, recaps of community events & conference attendance, etc.
2.     Submit your blog through our form: https://cd.foundation/cdf-blog-submission-form/ Pro tip: Make sure you give us permission to see your shared doc!
3. Once we receive your submission we will send over a confirmation email and provide you a publishing date, edits & feedback, and we will also collaborate on creating some social media posts to promote your blog through the CD Foundation's social channels.
Case Studies
Working on something cool? Do you have content that was already published and can get recycled through the CDF as a case study? Get in touch with us and let's collaborate on a case study. Kick off a conversation with me and schedule some time to chat:
1. Drop us a line and set up a 30 min call through my calendly link here: https://calendly.com/jsalinas-cdf and email me at jsalinas@cd.foundation.
PR/News/Announcements
If you are speaking at an event on behalf of the CD Foundation, speaking about CI/CD technologies, recently interviewed, or know of an article that will be published soon? Let us know and we will publish this on our website and social channels. Please get Jesse Casman involved as he is our PR guru.
1. Send your PR/News/Announcement content here: pr@cd.foundation
Meetups
Are you interested in becoming a Meetup organizer or CDF CI/CD Community Ambassador? No CI/CD Meetup in your city?
Here is how to request to join the CD Foundation Meetup Network. We sponsor the quarterly fees, and we will support you wherever possible. Please complete this form and you will be on your way to joining our network CI/CD Meetups.
1. Complete this form to request to create a group in your region: https://forms.gle/ztLU8g126cFzYQhA6
There are other ways to get involved in your local Meetup community! You can also join as a Meetup co-organizer and become part of the CD Foundation's CI/CD Community Ambassador program. Learn more about the program requirements, benefits, and how to get involved.
1. Read more about joining the CD Foundation's CI/CD Community Ambassador program
2. Apply here!
Newsletters
We are excited to share the latest news with the community about the progress of each project, training & resources, new blog posts, and important updates. We encourage the community to submit content they wish to share with the CI/CD community.
The CD Foundation team will compile all submitted content from the members and community to publish the bulletin on the last week of each month. If you are interested in submitting content here's how:
1. Submit your content with this form: https://forms.gle/4BR3QjZWUVrEUPub7
2. Stay connected with the CD Foundation: https://cd.foundation/stay-connected/