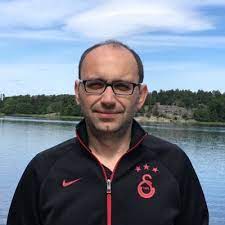 We are excited to announce that Fatih Degirmenci, of Ericsson, was elected to fill one of the Technical Oversight Committee (TOC) End-User Seats!
Fatih specializes in automation, infrastructure, CI/CD, and DevOps and is currently involved in several CI/CD initiatives across Ericsson and within open source. He has previously served in the OPNFV Technical Steering Committee as committer-at-large representative and has led the OPNFV Release Engineering Project. He is co-chair of the CDF's Interoperability Special Interest Group (SIG). Prior to Ericsson, Fatih worked for Havelsan Inc and provided expertise to customers including BOEING and BAE Systems.
Fatih said,
"I am excited and honored to be elected to the CD Foundation Technical Oversight Committee as an End User Representative.

"Continuous Delivery is critical to every industry and it is important the needs, use cases, and challenges of end-user organizations are highlighted in a neutral forum.

"The CD Foundation provides such a forum where end users, communities, and vendors can come together to discuss needs, explore solutions, and address the challenges that are common to all in an open and collaborative manner and I am excited to work with the contributors from the CDF community, member projects, and sister communities."
As the TOC End User Representative, Fatih will speak for end-user organization interest on the Technical Oversight Committee (TOC) and work with the rest of the TOC members to achieve the TOC's goals, including: coordinating collaboration among Technical Projects, including the development of an overall technical vision for the community.
Find Fatih on social media:
Or for his upcoming cdCon talk: Velocity or Governance: Why not both?