TOC General Election Candidates 2021
For election timelines and details are available visit this page.
Alois Reitbauer
Alois Reitbauer
VP, Chief Technical Strategist & Head of Innovation Lab at Dynatrace
Community Involvement:
Nomination Statement: In supporting the TOC Alois wants to help to drive interoperability in the continuous delivery space, support building a healthy and growing ecosystem as well as keep aligning with the requirements and challenges of the end user community. His background in standards, community work and open source development provide a solid basis for this role. Currently full-time – and later half-time – situated in Austria allows him to keep a close connection to the European CD community.
About the candidate: Alois has been working in the application management market for over ten years. He developed several standards, started the TAG App Delivery in the CNCF as well as the Keptn open source project. The work in Keptn builds on interoperable application lifecycle management event definitions from code creation to retirement from production. He recently got involved in the events SIG in the CDF as it perfectly aligns with the goal he was already pushing with Keptn.
---
Brad McCoy
Brad McCoy
Head of Platform Engineering at Moula
Community Involvement:
Part of the Jenkins Meetup group
Contributor to Ortelius
Nomination Statement: Brad is interested in taking this role as he is a big advocate for open source and DevOps and is trying very hard to kick start the APAC region with open source and CDF. This role would help him achieve that goal.
About the candidate: Brad first started hitting the keyboard on an IBM model xt as a kid, where his first programming language was BASIC then moved on through Pacal, Visual Basic, C#, and now a big fan of GoLang. He started his career as a Software Engineer at TripAdvisor and then got into DevOps and moved into Fintech where he led the Cloud Engineering team at Temenos. Brad is an advocate for cloud native and open source technologies. He runs a community group for the CNCF and runs the GitOps working group for Ortelius.
---
Garima Bajpai
Garima Bajpai
Rewards and Recognition Program Chair, Ortelius
Community Involvement:
Founding CDF ambassador
Program manager for Reward and Recognition program for Ortelius.
Crafted the overall contribution program for the community, unique in multiple ways!
She has been leading the open-source community advocacy in Canada.
Founder for the Community of Practice of DevOps, in Canada
Nomination Statement:
CDF Founding Ambassador
Member Planning Committee – cdCon
Rewards and Recognition Program Chair – Ortelius
Have written blogs and guest speaker for podcast and CDF events
About the candidate:
Industry Speaker – Digital Twin, Product Practices, AI-Ops, DevOps
Recognized as DevOps Fusion's Women in DevOps 2021
Women IT awards, Canada – Nominated Young leader of the year 2019
Women in Communication Mentor (WCT-FCT) -Canada Chapter (2020)
Founder of DevOps Community of Practice -Canada ( 500+ Leadership contributors)
Co-Organiser DevOps Summit – Canada
Board Member Capital Carbon Consulting
Author – DevOps SkillBook , DevSecOps SkillBook, whitepapers & blogs
---
Gopinath Rebala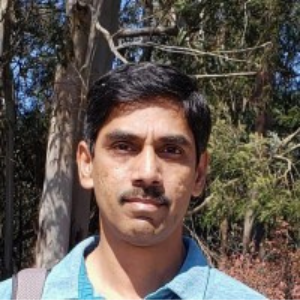 Gopinath Rebala
CTO at OpsMx
Community Involvement:
Spinnaker Contributor
cdCon Speaker
Nomination Statement: Gopinath Rebala is an active proponent of Spinnaker and has been part of the Spinnaker community for more than 4 years. In his role as CTO of OpsMx, Gopi helped adopt Spinnaker for continuous delivery in various organizations and scaling Spinnaker for very large deployments. He is currently focused on interoperability of tools in Continuous Delivery and standardization of interactions for adoption at scale. He believes this will enable the usage of machine learning and statistical techniques for improving quality at speed and scale. This overlaps with the work being done by CDF and he can contribute to the development of standards. He is an active member of Spinnaker sigs and started taking an active role in CDF sigs particularly interoperability and best practices.
About the candidate: Gopinath Rebala is the CTO of OpsMx, where he has overall responsibility for continuous delivery and data processing architectures to enable machine learning of OpsMx Enterprise for Spinnaker. Gopi has over 20+ years of experience including cloud migration, software distribution and data center performance optimization. Gopi is a prolific and frequent speaker on the topics pertaining to continuous delivery and is a well-known thought leader in the Spinnaker community.
---
Jason Hall
Jason Hall
Senior Principal Software Engineer at Red Hat
Community Involvement:
CDF Governing Board Member
Co-founder Tekton project, served on its governing board until joining Red Hat in January, where I helped advocate for Red Hat to join CDF as a premium member
Currently advocating for the Shipwright project to be donated as an incubating project
Nomination Statement: I helped co-found the Tekton project and navigated its extraction from the Knative Build and Build Pipelines projects. I've presented at KubeCon about Tekton internal with Christie Wilson, and am currently contributing to Shipwright, built on Tekton.
About the candidate: Jason contributes to various container-related projects, and has never heard a joke about his name and the JavaScript Object Notation that didn't elicit a polite chuckle. He lives in Brooklyn with his wife and kids, and enjoys naps and most cheeses.
---
Melissa McKay
Melissa McKay
Developer Advocate at JFrog
Community Involvement: Melissa is an international conference speaker and has spoken at various DevOps, Java, and other software development meetup groups. Over the years she has been involved in UNconferences around the world, most notably JCrete in the island of Crete, Greece, and is now part of the organizing team of both JCrete and JAlba in Edinburgh, Scotland. These are informal conferences that serve the purpose of reaching out to the developer community at a more personal level.
Her community-mindedness extends to organizations like DevOxx4Kids. She is involved in the DevOxx4Kids program in Denver, CO, and has volunteered her time for other events like JavaOne4Kids and JCrete4Kids. Her Java Champion and Docker Captain memberships help give her opportunities to teach, share, and inspire fellow practitioners, and she hopes to expand her involvement to the CDF Community as well.
Nomination Statement: Given her 20 plus years of development and DevOps experience, Melissa is an ideal candidate to participate in the CDF TOC. She will be able to shed light on the latest industry trends, build strong connections for the growth of present and future CDF projects, and provide feedback from the developer and DevOps end users who work daily with CDF projects including Jenkins, Tekton, Spinnaker, Ortelius, and Screwdriver.
About the candidate: Melissa is passionate about Java, DevOps, and continuous delivery. She loves sharing her knowledge with the community as a developer, speaker, author, and hardworking mom. Melissa has been recognized as a Java Champion and Docker Captain, is an international speaker at events including Kubecon and DockerCon, and is co-author of the upcoming O'Reilly title, DevOps Tools for Java Developers.
---
Siddharth Pareek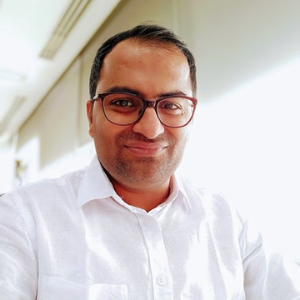 Siddharth Pareek
Global DevOps CoE Practice Lead at NatWest Group
Community Involvement:
CDF SIG Best Practices
CDF SID End User Council
Community Manager – Ortelius Open Source
cdCon2021 Program Committee
Guest contributor to CDF TOC Meetings
Nomination Statement: I come from the Banking & Finance Industry with close to two decades of professional experience and work in the Leadership role in the Technology space which has a reported profile of over 4 Billion Pounds. At the CDF one of the important missing elements is representation from the Banking and Finance domain, the most regulated industry which is highly untapped as far as Open Source is concerned. I will bring in my experience of how this opportunity can be exploited and used for the wider benefit of the community.
About the candidate: Siddharth is currently vice president of consulting leading a DevOps Center of Excellence practice for a European bank. He is a digital evangelist known for DevOps and cloud transformation primarily for the banking and finance industries. He's an enterprise agile and lean coach focused on improving functional and financial results through the adoption of cultural mindset change.
He is also on the board of experts panel for the Cloud Credential Council (CCC) and the world's first individual to be certified across the complete portfolio of CCC. He has co-authored a whitepaper on global digital skills and writes on multiple topics but in particular about DevOps, Agile, Lean, and ITSM. He's a regular industry speaker at global and regional events and conferences.