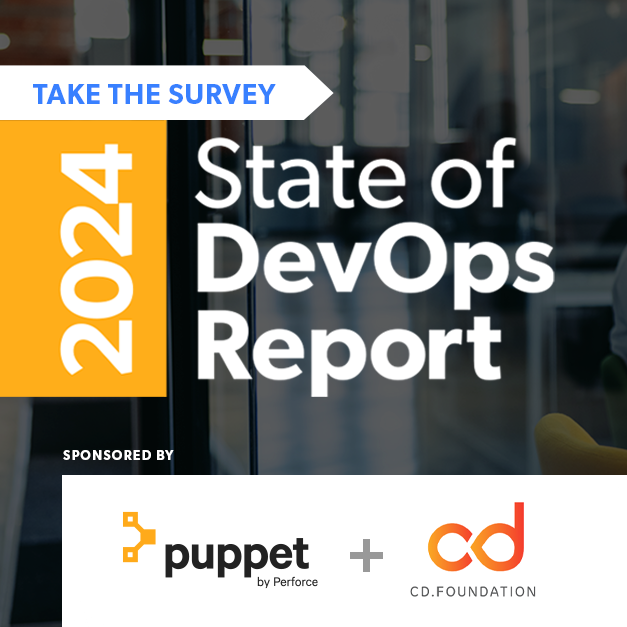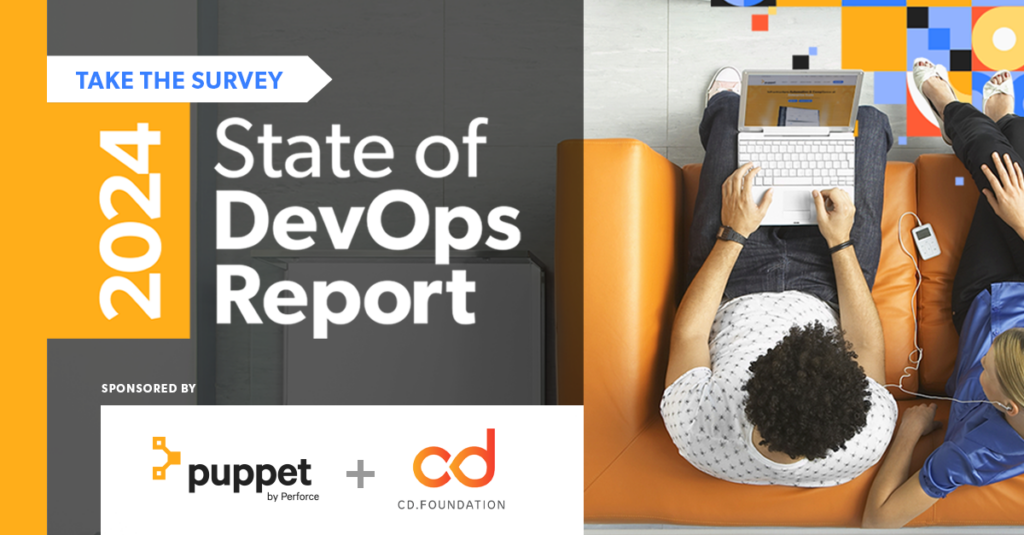 We're excited to announce we're partnering with Puppet again to bring you the 2024 State of DevOps Survey for the upcoming State of DevOps Report! This time, we want to know how platform teams find success with tooling, practices, and values that help them deliver on business objectives at scale.
The 2023 Platform Engineering Edition has helped thousands of people better understand this growing space, and we're eager to dig even deeper. To make it happen, we need to hear from people like you!
Here's what you need to know about the 2024 State of DevOps Survey:
⏲️ The survey will take about 15 minutes to complete. It's mostly multiple choice, and we won't use or attribute any individually identifiable responses without your explicit permission.

🤔 The survey asks about your platform team, tooling, culture, best practices, blockers, and how platform engineering is already impacting the way you create software and infrastructure. We'll also ask for your opinion on the future of your platform.

💵 For each completed survey, Puppet will donate $5 USD to a nonprofit in need. You'll get to choose whether your contribution goes to World Central Kitchen or Feeding America.
Puppet's State of DevOps Report doesn't just follow what everyone else is doing. It's an award-winning industry report because it identifies important new trends and uncovers the truth behind them that others aren't considering. We're excited to get the chance to lead the DevOps movement again with your help!