Over the last few weeks, the cdCon 2022 Program Committee reviewed and deliberated on the 82 early-bird proposed talks. It was a difficult decision—you proposed so many great talks!
"We're excited to give you a preview of this year's program. The members of the Program Committee are hard at work reviewing over one hundred submitted talks," said Kara de la Marck, CD Foundation Ecosystem Advocate and cdCon Program Committee Lead. "The talks will bring together technology teams, enterprise leadership, and open source communities to drive the future of software delivery."
All the talks that were not accepted early are still eligible to be accepted as part of the program. If you haven't submitted your talk yet, you have a few days left! The call for papers is open until this Friday, February 18, 2022 at 11:59 PM PST. Submit your talk.
Accepted Early-Bird Talks
Congratulations to the following speakers for getting their talks accepted early: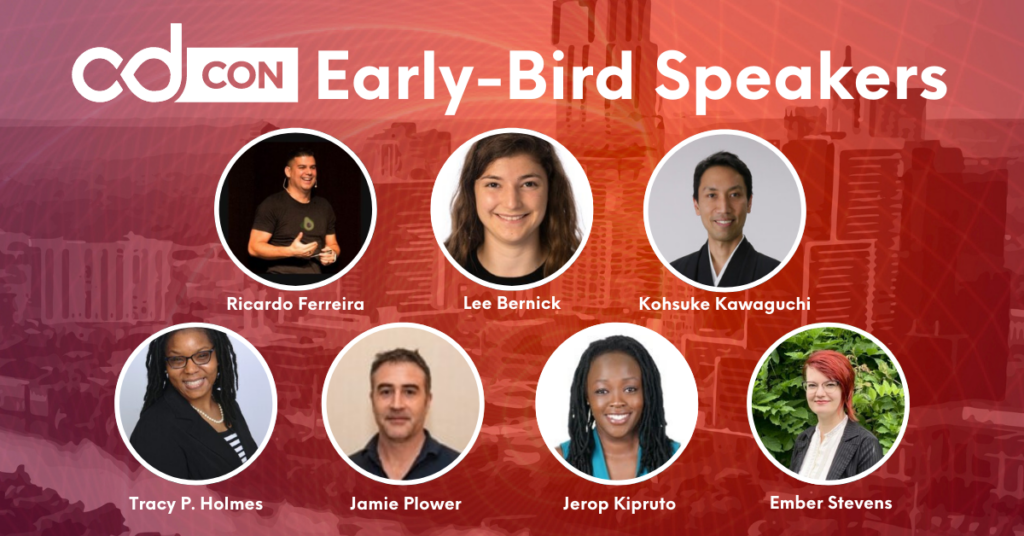 Making your CI/CD Pipelines Speaking in Tongues with OpenTelemetry
Ricardo Ferreira, Elastic
The State of Art in Tackling Flaky Tests
Kohsuke Kawaguchi, Launchable, Inc.
DevOps Intelligence: Scaling Governance, Compliance, and Security across an Enterprise of 15K Developers
Jamie Plower, Fidelity Investments
Going GitOps From a Terraform Tinkerer's Perspective
Tracy P. Holmes, Codefresh
Lessons Learned Evolving K8s Extensions: The Future Of Tekton Pipelines
Jerop Kipruto & Lee Bernick, Google
Lightning Talk: Technical Documentation is Like a Jigsaw Puzzle
Ember Stevens, LaunchDarkly
Register to Attend
The program is already shaping up nicely and so far we've received over 100 talk proposals. We're confident that cdCon 2022 will be full of knowledge and just as awesome as last year's event.
This time around, the conference will be a hybrid event. See you June 7 – 8, 2022, in Austin, Texas + virtual! Register by April 8 to get the early-bird price. Register here.