Contributed by Jacqueline Salinas, Director of Ecosystems & Community Development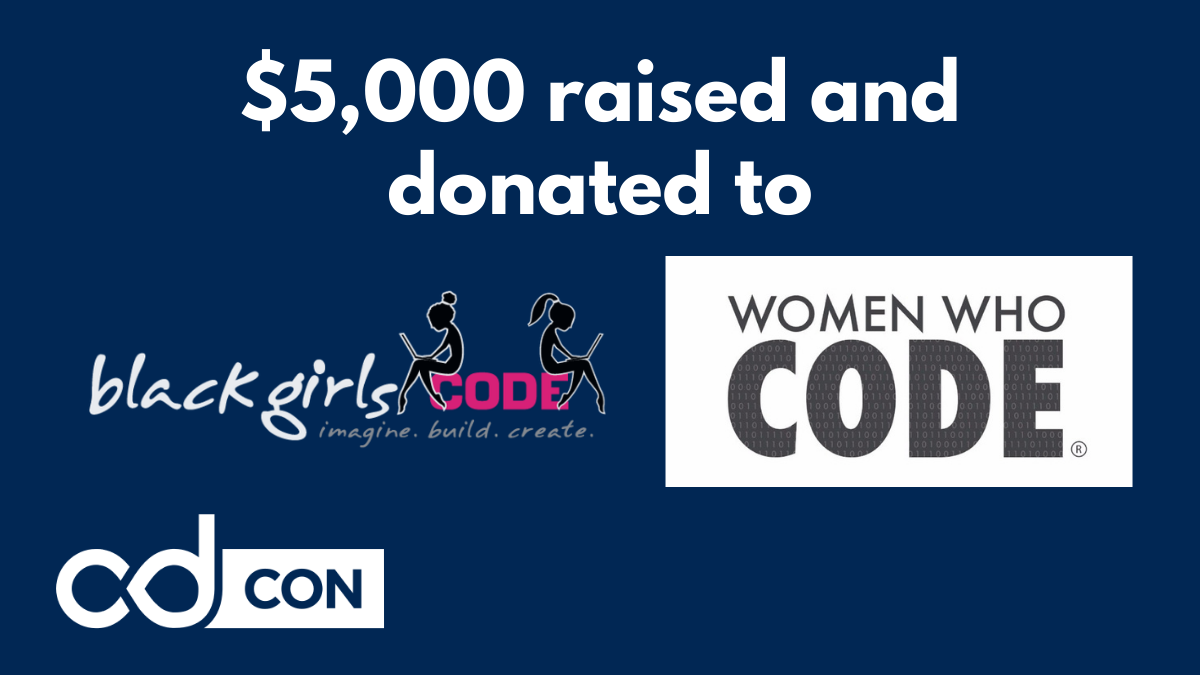 As I reflect on cdCon 2020—I'm super proud of what the planning committee achieved. This group of contributors showed up to each meeting ready to brainstorm, collaborate and execute the CDF's first virtual event. All while trying to figure out how to adjust to the new normal that the 2020 COVID-19 pandemic descended upon us. During this planning process, this group also saw an opportunity for the CD Foundation to make a difference in the way we create and manage communities. I continue to have very strong opinions and feelings toward 2020 but I've been challenged to work harder at correcting so many of the wrongs that we see in the world.  Overall, I believe that it also empowered many of us to make the many necessary changes to ensure that we are committed to having safe and inclusive communities.
From the early planning days of the CDF Governing Board, diversity and inclusion have been a top priority. The CDF leadership team and cdCon planning committee saw a responsibility for us to walk the walk. The planning committee was passionate about creating a diverse speaker lineup and we went beyond that. We realized that the tech industry has faced many challenges in encouraging diverse folks to participate so we set out to help change that. 
How did we achieve this? Well, the planning committee personally invited folks from underrepresented communities to submit their proposal to the cdCon pool of submissions. We designed the keynote lineup with the same mentality. Oh yeah, and we also decided to donate all proceeds raised during our registration to two organizations that also champion diversity & inclusion. 
It is my pleasure to announce that cdCon donations raised $5,000! The proceeds have been split between Women Who Code & Black Girls Code. The checks are in the mail and on their way to these two organizations. Thank you to everyone that made cdCon 2020 possible—planners and attendees alike! We are excited to continue our partnership and support of these two organizations in 2021. Thanks for helping us change tech culture and break the barriers of racism and segregation. Learn more about our partner organizations: 
Our mission is to inspire women to excel in technology careers. We envision a world where women are proportionally represented as technical leaders, executives, founders, VCs, board members, and software engineers.
Black Girls Code is devoted to showing the world that black girls can code, and do so much more. By reaching out to the community through workshops and after school programs, Black Girls Code introduces computer coding lessons to young girls from underrepresented communities in programming languages such as Scratch or Ruby on Rails. Black Girls Code has set out to prove to the world that girls of every color have the skills to become the programmers of tomorrow. By promoting classes and programs we hope to grow the number of women of color working in technology and give underprivileged girls a chance to become the masters of their technological worlds. Black Girls CODE's ultimate goal is to provide African-American youth with the skills to occupy some of the 1.4 million computing job openings expected to be available in the U.S. by 2020 and to train 1 million girls by 2040.