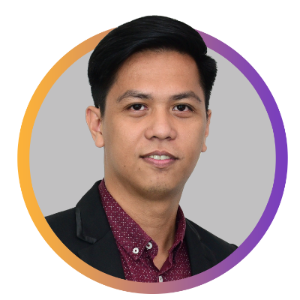 Hi CI/CD Fans,
I'm Romnick Acabado, a DevOps Leader and IT Manager from Lingaro Philippines. I use my strengths, passion, and purpose in exploring, learning, and sharing DevOps practices to improve the lives of the people who are involved within the flow of business ideas to the best quality of user experience.
In short, I would like to help to improve the lives of people all over the world through modern IT.
This year marks my tenth year in my IT professional career. Learning DevOps practices becomes my priority as we call our team a "DevOps Team."
Everything starts with awareness, and you will only know your team's position, validate your overall experience and challenges on something when you are exposed to the external community.
When I was studying, I was very active in joining student societies to give additional value to our community. I have never imagined that I could continue it in the corporate world because of my doubts.
Last 2019, I worked a lot on how I can improve my confidence, and I believe that the actions that I took helped me to believe in myself, leverage my strengths (analytical, responsibility, relater, communication & learning) and competencies while outworking my potentials. So in the latter part of 2019, I found the Ambassador Program of DevOps Institute, and I tried to sign-up. Forest Jing and Dheeraj Nayal were too accommodating to assist me in the process. I have been a fan of the learning model of 70-20-10, where 20% of learning a skill usually comes from your relationship and connections to experts, so I thought that it is about time not to limit my connections within my company. Luckily, I was selected, and I have successfully joined the program.
I have focused on improving myself and continuously be an asset wherever I am engaged, and I am happy that the DOI's Chief Ambassador has recognized it:
As I continue to build my branding and represent our organization in DevOps, I have embraced my role as one of the leaders in the Philippines to support and promote the DevOps movement.
I created a website, where I share my exploration and DevOps journey. I also maintain a Facebook and Twitter account.
You can also join my Meetup group DevOps SKIL Up PH, where I want to build a community of DevOps practitioners and leaders in our country to help each other through upskilling.
I'm joining the CDF as an ambassador because I believe that DOI and what they advocate are intersecting. I even see my co-ambassadors in both communities. I am confident that through CDF, I will be able to learn more and share my knowledge about CI/CD tools, which are essential in the DevOps design.
I also see the alignment of my vision, mission, and my values about creativity, being solution-oriented and collaborative in these communities.
Being a life-long learner, I know that I will continue to learn with the experts in this community, and I will be able to give value as well through my time and expertise. It's always fun to be surrounded by like-minded DevOps professionals.
For the past months, I was able to join the DevOps summit and panel discussion in our DevOps communities at the DevOps Summit in April 2020 and DevOps India Summit. I'll also be speaking at the DevOps upcoming Virtual DevOps Summit on November 2-3.
You can connect to me through my LinkedIn account for future collaboration about DevOps, CI/CD, or analytics solutions.
Good luck to your DevOps journey and see you at future CDF events. It's my pleasure to represent and be part of this great community! 😉