Heyyo!
My name is Steven Terrana. It's great to be here! I'm currently a DevSecOps & Platforms Engineer at Booz Allen Hamilton.
My day to day largely consists of working with teams to implement large-scale CI/CD pipelines using Jenkins, implementing DevSecOps principles, and adopting all the buzzwords :).
Through experiencing all of the pains associated with the "large-scale" pipeline development, I developed the Jenkins Templating Engine: a Jenkins plugin that allows users to stop copying and pasting Jenkinsfiles by creating tool-agnostic, pipeline templates that can be shared across teams enabling organizational governance while optimizing for developer autonomy. If that sounds cool, you can check out the Jenkins Online Meetup.
You can probably find me somewhere in the Jenkins community. I help drive the Pipeline Authoring SIG and contribute to community plugins and pipeline documentation where I can.
I'm excited to be a part of an organization in CDF that's helping to establish best practices, propel the adoption of continuous delivery tooling, and facilitate interoperability across emerging technologies to streamline software delivery.
Oh, yeah, and I have two cats and a turtle. Meet James Bond, GG, and Sheldon: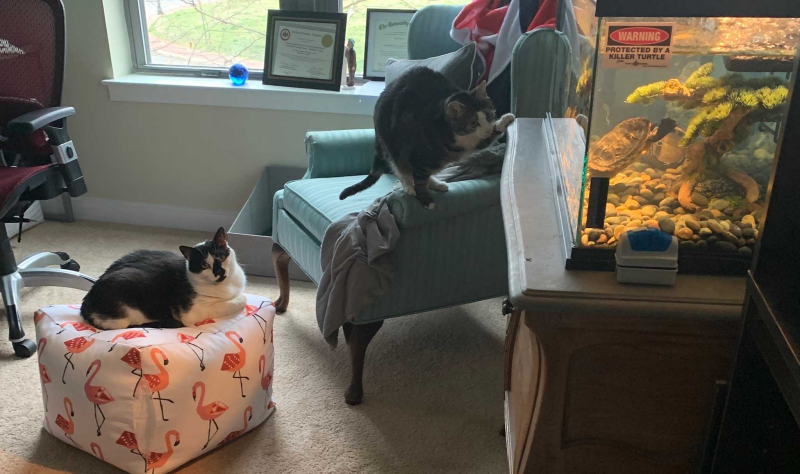 Follow me on Twitter @steven_terrana