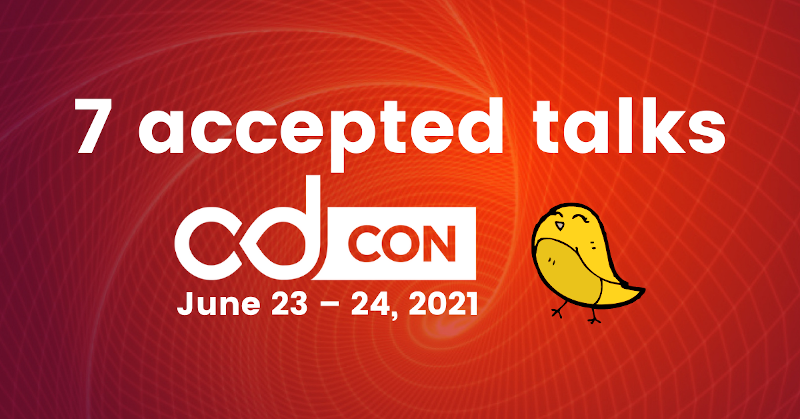 This week the cdCon 2021 Program Committee reviewed and deliberated on the 106 early-bird talks that were submitted by all of you. It wasn't an easy task to choose only 5 talks—there were so many great proposals. That's why the Program Committee chose 7 talks to be accepted early.
"We had some incredible talks to choose from and the early-bird selections reflect the goal of cdCon: learning from real-world use cases, how to adopt emerging technologies, and how to build inclusive & innovative cultures," said Tracy Miranda, Continuous Delivery Foundation Executive Director. "I'm thrilled with this selection of topflight talks and speakers who are going to make cdCon extra special this year. I'm also excited about some of the other submissions that didn't make the list and can't wait for the final program selection!"
The talks that weren't accepted early, still have a chance of being accepted as part of the program. If you haven't submitted your talk yet, it's not too late. The call for papers is open until March 5, 2021. Submit your talk.
The accepted talks
Congratulations to the following speakers for getting their talks accepted early:
How Netflix autoscales CI
Speaker: Rahul Somasunderam, Netflix
Supercharge Cloud Migration with Progressive Delivery
Speaker: Rosemary Wang, HashiCorp
The 5-Step Checklist for your Migration to Tekton
Speakers: Priti Desai, IBM and Jerop Kipruto, Google
Evolution of CI/CD in Capital One
Speakers: Gokul Prabagaren and Rajesh Srinivasan, Capital One
Accelerate your Culture of Innovation with Everyday Inclusion
Speaker: Shaaron A. Alvares, Disney
CI/CD as a Service: Moving Towards Scalable Continuous Delivery
Speakers: Samed Güner and Abhinav Srivastava, SAP
Spinnaker at Airbnb
Speakers: Jens Vanderhaeghe and Manish Maheshwari, Airbnb
Early-Bird Speakers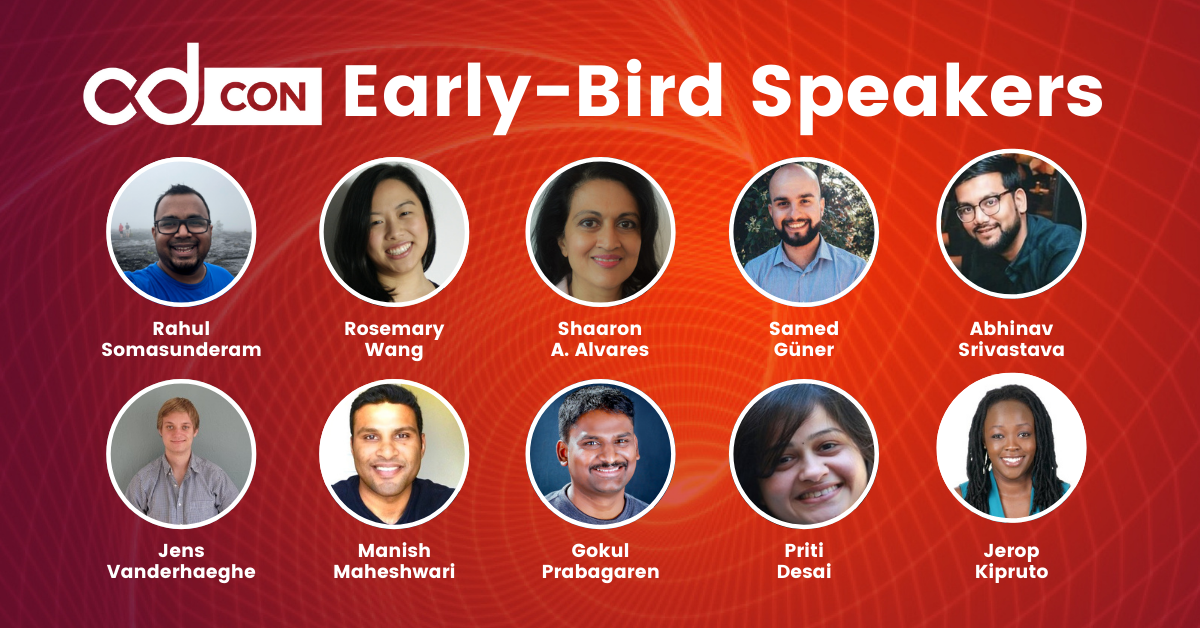 Register to Attend
The program is already shaping up nicely and there's no doubt that cdCon 2021 (June 23-24) will be filled with excellent content! Register for free to reserve your spot at the virtual conference.