An interview with Scott Glaser, Salesforce | Conducted by Maria Ashby, Armory
We are officially less than 2 weeks away from Spinnaker Summit. This year it is co-located with KubeCon + CloudNativeCon and CD Summit in Detroit on October 24-25, 2022.
Spinnaker Summit has speakers from a wide range of industries, countries, and technical backgrounds. Earlier this week, I had the opportunity to interview one of the Summit's speakers, Scott Glaser, an Engineering Sr. Director at Salesforce. Scott brought his impressive tenure in the DevOps space to our conversation.
Here's what Scott has to say about the Spinnaker Community and his excitement for the upcoming Spinnaker Summit.
Why does Salesforce use Spinnaker?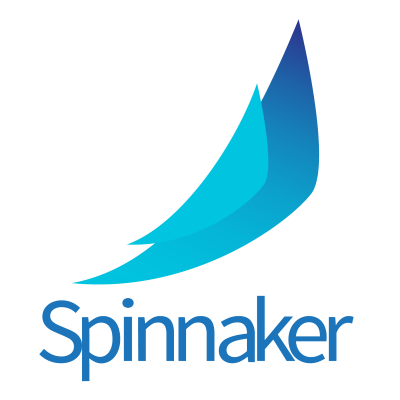 Like a lot of other companies in the industry, Salesforce wants to innovate. Innovation is one of our five main values. Salesforce is heavily integrated into the developer community and the open source community. It helps us really build our products to the best that they can be by finding innovative ways to solve our problems, other than just the people inside the company. 
Now, why Spinnaker? We, like most companies, really want to improve how we quickly develop and release products that add value to our customers. To do that successfully, we're always looking at ways to improve how we deploy our code. What we found is that Spinnaker provides a specific feature set that we can use internally to help us improve how we do multi-cloud continuous delivery and release software with changes at very high velocity with confidence. That's what Spinnaker provides for us. The big thing for Salesforce is that we used to have our own data centers and we're slowly migrating off that to now use the cloud vendors like AWS or GCP or Azure and Spinnaker helps abstract that away and allows us to use the multi-cloud philosophy of using all these different cloud providers.
In your opinion, how does the Spinnaker community make developers' lives easier?
The attraction and the greatness of open source is the community. That's one of the big selling features of Spinnaker. Having people from many different backgrounds and companies providing feedback to improve Spinnaker is very powerful. They give back, share, and learn from each other. The community is centered around openness and is always available so you can support yourself and support others while you learn. Because of this, we're able to keep building on top of each other. That's the beauty of innovation. Having a community like Spinnaker is awesome and that helps us innovate faster.
The Spinnaker community has changed a lot, particularly after the pandemic. Now there are things like #Hackoctoberfest going on, so it's easier than ever to join the open source community. Do you have any advice for people who are on the fence about joining large projects like Spinnaker? If they have questions like " Oh, I'm not a seasoned dev? What can I add to the project?"
The main thing I encourage newcomers to do is to participate. You can be a part of the community even if you don't develop and add to the code. Maybe you like to do research. Go and find the next big thing in CI/CD and then provide that feedback back to the Spinnaker Slack or at conferences or meetups. You can contribute in an impactful way without actually developing the code. You could be a spokesperson. Go to the conferences, go to the talks, learn from other people, because eventually you're going to talk to somebody and they're going to talk to somebody and it's going to get back into the product. So, my biggest suggestion is just get involved, participate at whatever level you can, whatever you feel comfortable with, wherever you're able to do and participate.
That's the magic of open source—everybody can add a little bit here and there and it adds up. It adds to the value of the products. Think of different ways to contribute.
What are you most looking forward to at Spinnaker Summit this year?
For me, it's two things.
Number one, it's always nice to learn something from somebody else. That's why I love going to conferences. It helps to get feedback or validation you're on track to what the rest of the industry is or isn't doing. Sometimes I'll go to a conference and go, "Wow, I didn't even think of that." This person talked about something I didn't even think was possible or it was a different angle of how to approach something.
The second thing is just building connections, going in-person to conferences or even being a virtual attendee. When you go to the open rooms or the question and answer sessions, if someone asks a question, I'll go, "Hey, wow, you had the same question I did". Or I'll say, "Hey, you thought of something I didn't." Then you can ping that person. Additionally, when you talk to people, you build a connection and who knows where it will go. Maybe that's someone you can build a relationship with and later in your career, it might open up job opportunities or even other future open source projects you can contribute to. Go and build connections with people.
Imagine you are a developer who's already signed up to KubeCon + CloudNativeCon and there are a bunch of co-located events. What's the main selling point on why someone should attend the Spinnaker Summit this year?
There are a lot of different co-located events going on this year. It really comes down to whether or not the event is going to fit into something that you need. Spinnaker has a very good community behind it. It's a very seasoned product and it will continue to be built upon, but it has a specific niche where it fits in and how it can help a company or a certain team.
The first thing you want to look at is: how is this open source project going to help me reach my goals? Especially with the advent of cloud and multi-cloud and all these different platforms, that's a really good area to start with. Spinnaker has chosen to try to solve the multi-cloud problem. A lot of companies are going to ask, "Hey, this is something I need and that's why I should probably go to a Spinnaker conference because it's something that adds value to me." It's a rapidly evolving multi-cloud solution that a lot of companies can value from. I think Spinnaker has a really good niche in what it does. So if it makes sense for your company or team, go and learn it and attend Spinnaker Summit.
Do you have any final words to say to the CD Foundation community just in advance of KubeCon + CloudNativeCon?
Salesforce has been using Spinnaker for a while and it's been a great journey for us. I know Spinnaker is evolving and I know there'll be other tools and products out there that will try to disrupt it, change and challenge it. I look forward to all of that happening in the future and I look forward to just sharing with other people. The biggest thing I get out of the open source communities and open source projects is by working together with people and sharing ideas at different levels. That's the beauty of the Spinnaker community and I hope that continues. That's what keeps me coming back to open source.
I can't wait to hear Scott's amazing talk on building a culture of resiliency through chaos. Register Register here to catch up with Scott Glaser and many more CI/CD leaders at Spinnaker Summit this year.
See you there!
Attend the Talk
Attend Scott and Prakash's talk: A Culture of Resiliency through Chaos on October 24 at 3:15 PM.