by Terry Cox (Chair, Best Practices SIG)
Many in our audience are already highly experienced in Continuous Delivery, but over in the Best Practices SIG (Special Interest Group), we are looking at ways to make this knowledge more accessible to organizations that are just starting on their Continuous Delivery journey.
When looking at the performance of successful practitioners, especially as viewed from outside the West Coast ecosystem, it's all too easy to fixate on the tools and engineering techniques being applied and then completely overlook a much more significant factor in that success. In reality, Continuous Delivery is not an engineering discipline, it is fundamentally a business methodology for accelerated product development.
If you graduated from Stanford in the past twenty years, having studied business, you would be intimately familiar with the work of Steve Blank and his Lean Startup model. This sets out a formula for discovering product-market fit by performing a series of rapid, iterative experiments with real customers, in production environments, to discover the product the market actually needs, rather than the one that you believe it wants. This approach runs counter to the traditional business approach found on the East Coast or in Europe and it's also the recipe behind many of the massively successful technology businesses that have applied it.
Secret to Become a High Performer
Continuous Delivery is a methodology that finds its roots in this model, and in the longer history of engineering Product Development practice from Silicon Valley. It's the evolution of a couple of decades of businesses iterating on ever-improving practices to optimize their Product Commercialisation capability.
The secret of those high-performing Continuous Delivery practitioners is that they all have a business culture that is aligned to this Product Commercialisation approach. What does this mean? Well, at its most basic, it means that the whole organization is focused upon being able to iterate rapidly on product features so that it can run as many experiments with customers as possible, to discover new product offerings at the lowest possible risk.
This is important because if you are already inside that ecosystem, it's so fundamental that nobody talks about it. It's obvious and ubiquitous. From outside the ecosystem, however, it's invisible. You can see what people are doing with the tools and metrics, but you have no idea why they are doing it, or how to make good decisions with the same tools.
Building a Reference Architecture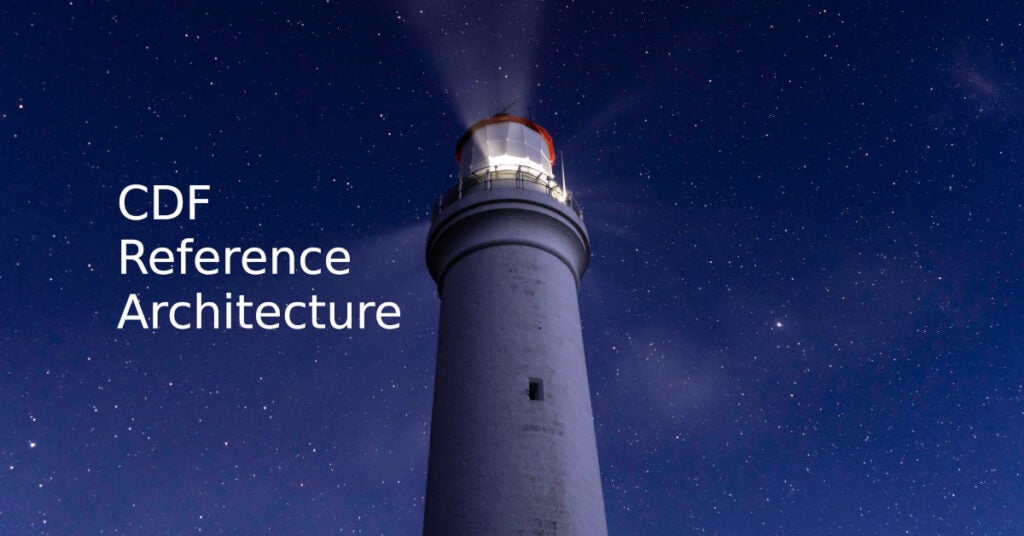 We are trying to solve that communication problem within Best Practices, with our Reference Architecture work. The goal is to build the set of concepts that you need your teams to understand, before they start on their Continuous Delivery journey so that you can maximize their chance of success.
To do that, we need your help!
We are looking for people with Lean Product Commercialisation experience to come and help us to capture the business thinking and process approaches that underpin Continuous Delivery as a methodology. If you have experience in any of the business viewpoints listed in this section https://bestpractices.cd.foundation/architecture/views/ and are using Continuous Delivery as an approach, we would love your assistance in building a shared resource explaining how to transform a traditional business unit into one that is aligned to the methodology.
How to Contribute
Feel free to reach out to the chair of the CDF SIG Best Practices, Terry Cox, for more information or you can browse the architecture to date at https://bestpractices.cd.foundation/architecture/
Terry Cox,
Chair, Best Practices SIG
terry@bootstrap.ltd