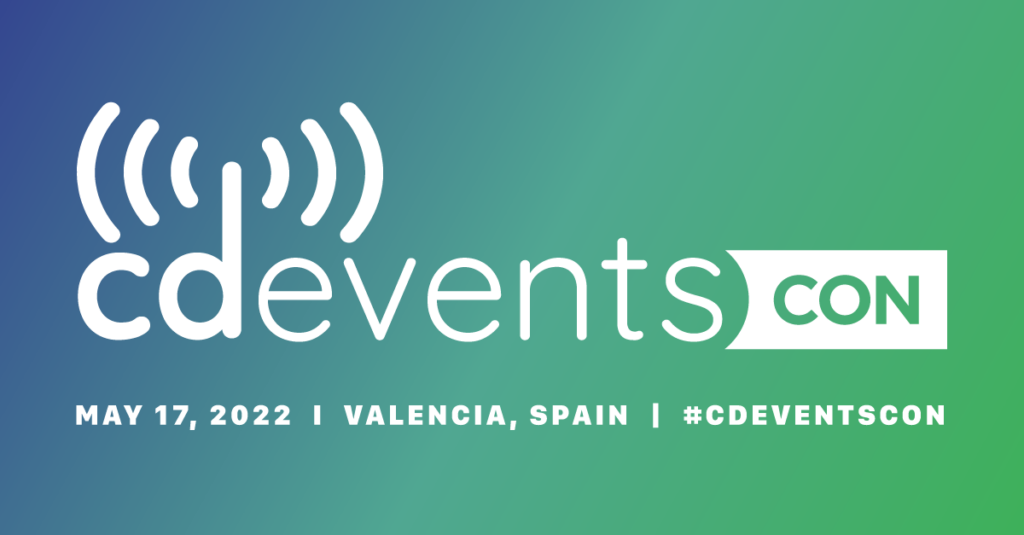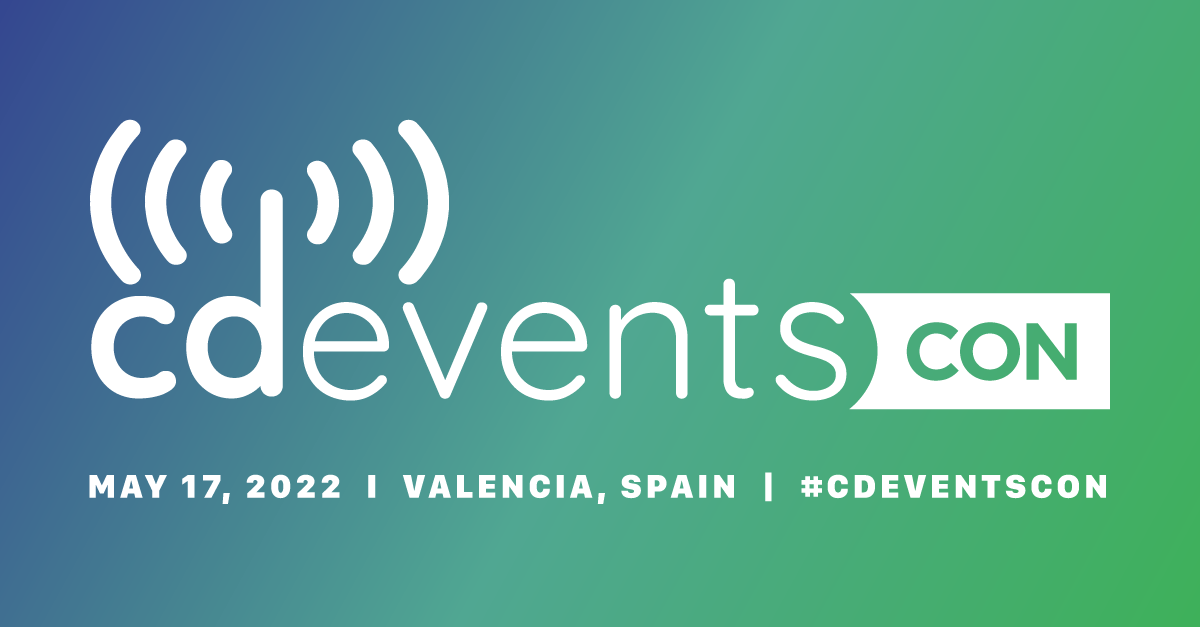 CDEventsCon
May 17, 2022, in Valencia, Spain
Co-located with KubeCon and CloudNativeCon Europe 2022
What Are Events?
Events are ubiquitous in CI/CD: webhooks triggered on a code change or image upload, notifications about a failed build or vulnerability discovered in a container image, input data for measuring DevOps performance and more.
What is CDEventsCon?
The CDEvents project was recently launched at the Continuous Delivery Foundation and this is its first CDEvents event! During this one-day conference, learn how events are used in the software production ecosystem today, including cool CDEvents demos. You'll also have the opportunity to integrate your use cases in the spec and add support for CDEvents to your project.
"The CDEvents project is all about interoperability in the CI/CD space, and CDEventsCon gives us a great opportunity to bring the community together in one place and pave the road for interoperability through events", said Andrea Frittoli, co-founder of the CDEvents project and member of the CDF Technical Oversight Committee, "I'm so excited to see many different open source projects from the CI/CD landscape represented at CDEventsCon, both from the CDF as well as other foundations".
Is this Event for Me?
You should attend CDEventsCon if you're interested in interoperability and events in the CI/CD ecosystem (or if you're already a CDEvents' user or contributor). It's the perfect opportunity to join the CDEvents community, contribute to the shared specification, and integrate CDEvents into your project.
How do I Register?
To attend CDEventsCon, please add it during your KubeCon + CloudNativeCon Europe 2022 registration.