Hey there! I am Mitesh, a new CD Foundation Ambassador from Mumbai in India. I am also DevOps Institute Ambassador, DevOps enthusiast and love this culture transformation initiative. 
I love to give technical training on Jenkins and Azure DevOps to beginners and share knowledge with the community. I like to walk in the Garden, love to click photographs, and enjoy cycling. I prefer to spend time in peaceful places. I prefer to be child-like and childish at times. The following photograph is proof of that. Even the person who was clicking it was embarrassed as people were watching my antics.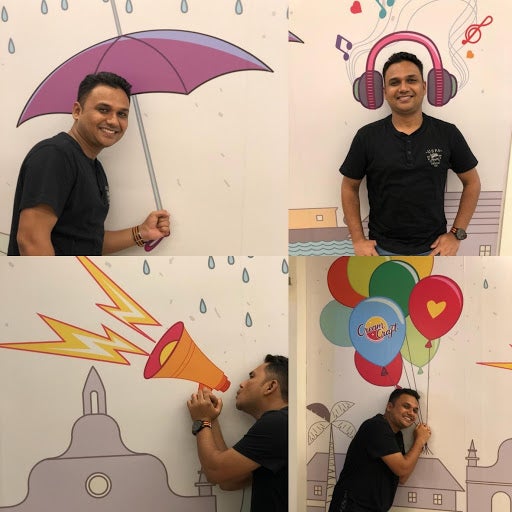 I am Certified SAFe 5 DevOps Practitioner, Certified Jenkins Engineer (CJE), Certified Scrum Master (CSM), IBM Bluemix Certified Professional, IBM Urbancode Deploy Certified Professional, VCP410 – VMware Certified Professional on vSphere 4, Sun Certified Java Programmer (SCJP), and Sun Certified Web Component Developer (SCWCD).
I'm happy to have this opportunity to work with the Continuous Delivery community. I love the podcast and blogs contributed by Continuous Delivery Foundation. I am excited to contribute blogs and in other ways to Continuous Delivery Foundation.
I have authored books such as Agile, DevOps and Cloud Computing with Microsoft Azure and Hands-on Azure DevOps.
I'm excited to be contributing to this community and meeting new people and learning new things. Find me on my Blog, LinkedIn here and Twitter here.